Our collaboration with The Social Lights has come to a close with their new opening in Northeast Minneapolis. We helped The Social Lights with transforming a 1922 loading dock area in the original RyKrisp Factory building into a fully functioning contemporary office space. We're proud to be part of this successful project and wish The Social Lights luck as they move forward in their new space!
The following photos and project information courtesy of The Social Lights. View their blog post here.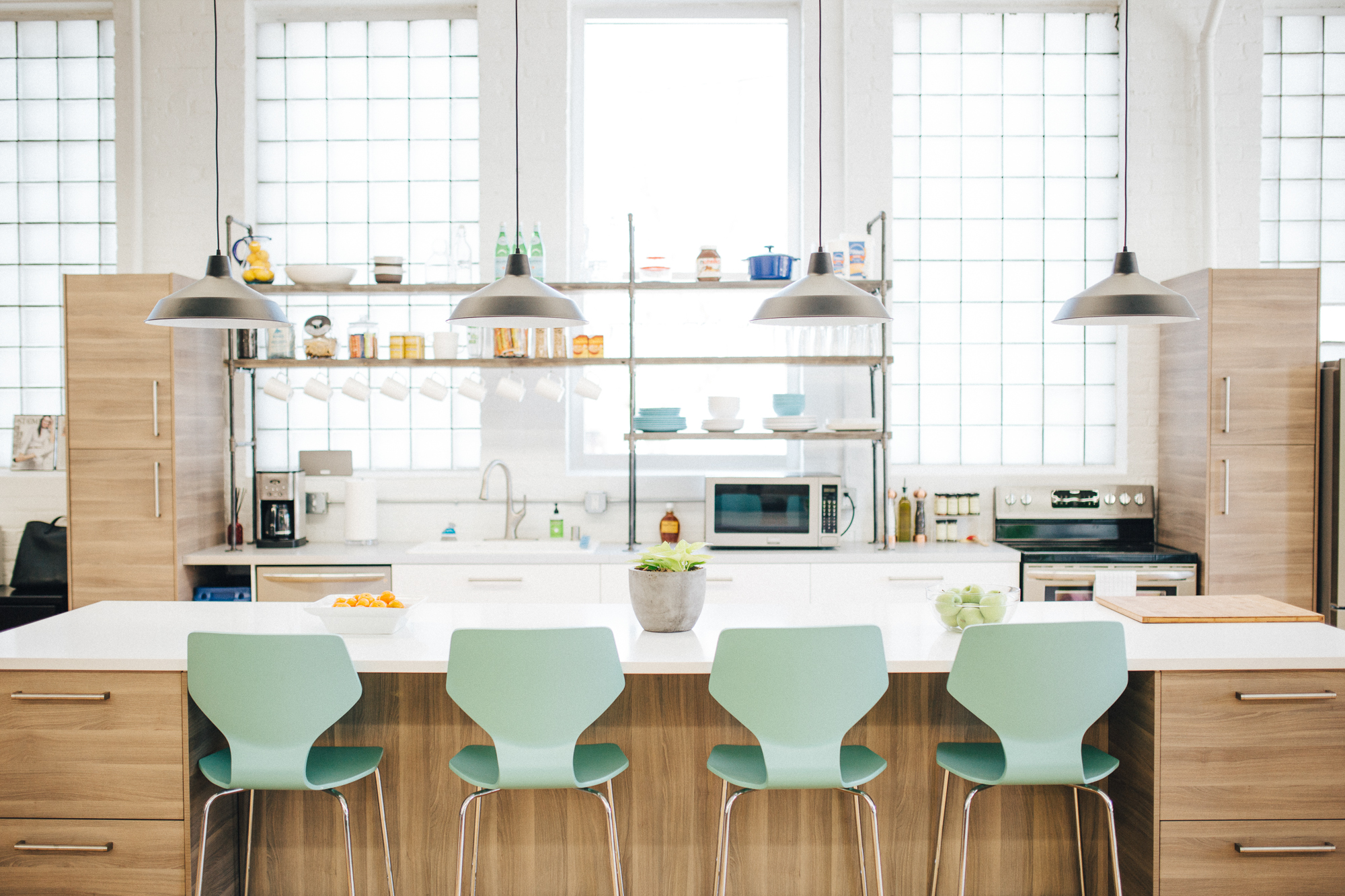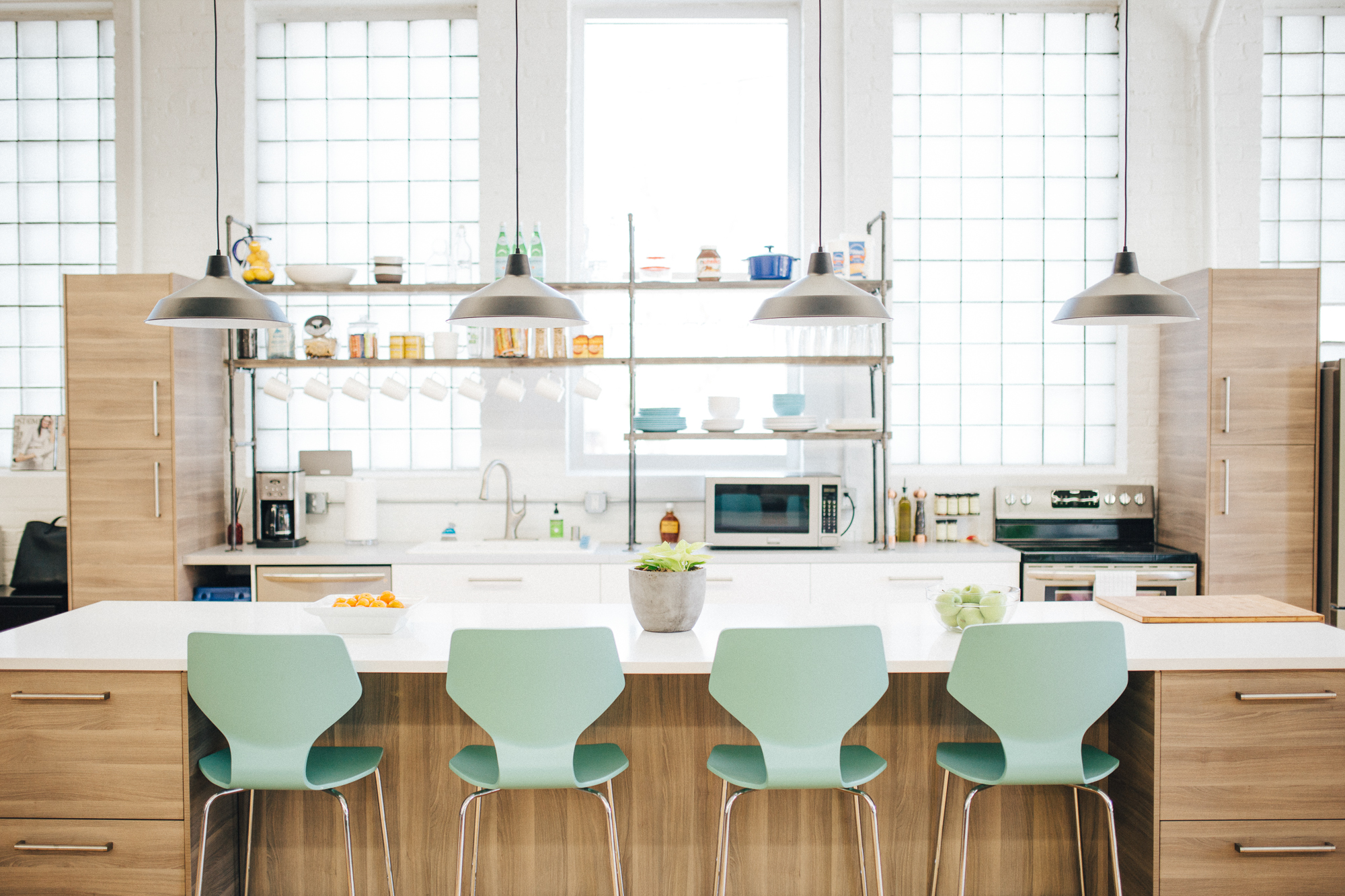 Details
Company: The Social Lights
Business Description: Social Media Marketing Agency
Employees: 14 employees
Address: 610 9th Street SE STE #101 Minneapolis, MN 55414
Building Name: Formerly known as "RyKrisp Factory" (est. 1922)
Office opened: April 2016
Size: 2,500 square feet
Designer/Architect: Wilkus Architects
Builder:
Features
Open layout
Full kitchen
Original hardwood floors
Original 'Danger High Voltage' factory door
Custom-built desks, shelving, coffee tables
Glass garage door, french doors, floor to ceiling windows
Custom Instagram art installation created by Permanent Record
FUN FACTS
No longer a functional loading dock, we upgraded the dated garage door with a full-glass version for added natural light.
The long work table in the center of the workspace was repurposed from the basement of the building. Standing desks surrounding the timber pillars feature remnants from this same table.
Custom coffee tables, shelving, and desks were made possible by local duo Anna & Alex of A&A Artistry.
The Spiegel Conference Room is named after Snapchat CEO, Evan Spiegel.
VENDORS
Furniture comes from Room & Board, Blu Dot, local artisans
Appliances found at Warners' Stellian
Hammock chairs from SKY Chairs (Minnetonka, MN)
Technology from Best Buy
Plants by Bachman's
Clocks + Decor from Target